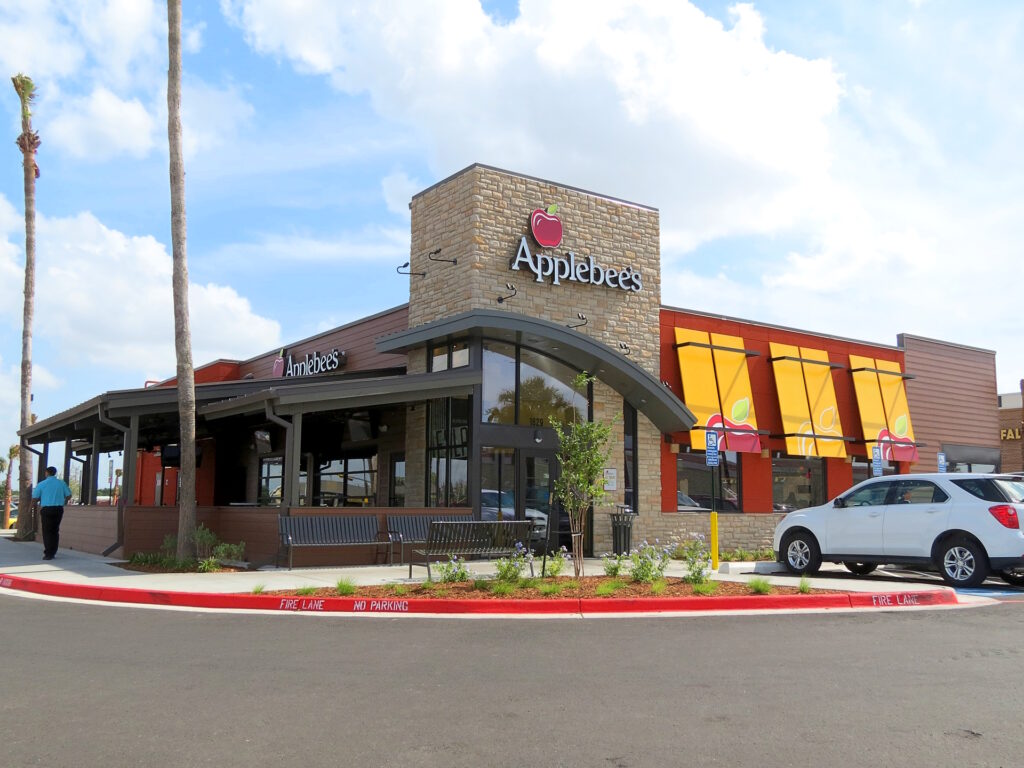 As an integral member of multiple Design-Build Teams developing new and remodeled Applebee's Restaurant locations, including Arizona, Nebraska, Florida, Texas, Kansas and Oklahoma.

The design team worked diligently with the Franchisee and Applebee's Corporate to implement a design that meets the functional needs of the Operators as well as maintaining the established architectural theme and standards that Corporate has envisioned to maintain their current brand.

Construction to be completed: 2013

– Note this project was completed by BDG team members while working at another firm.