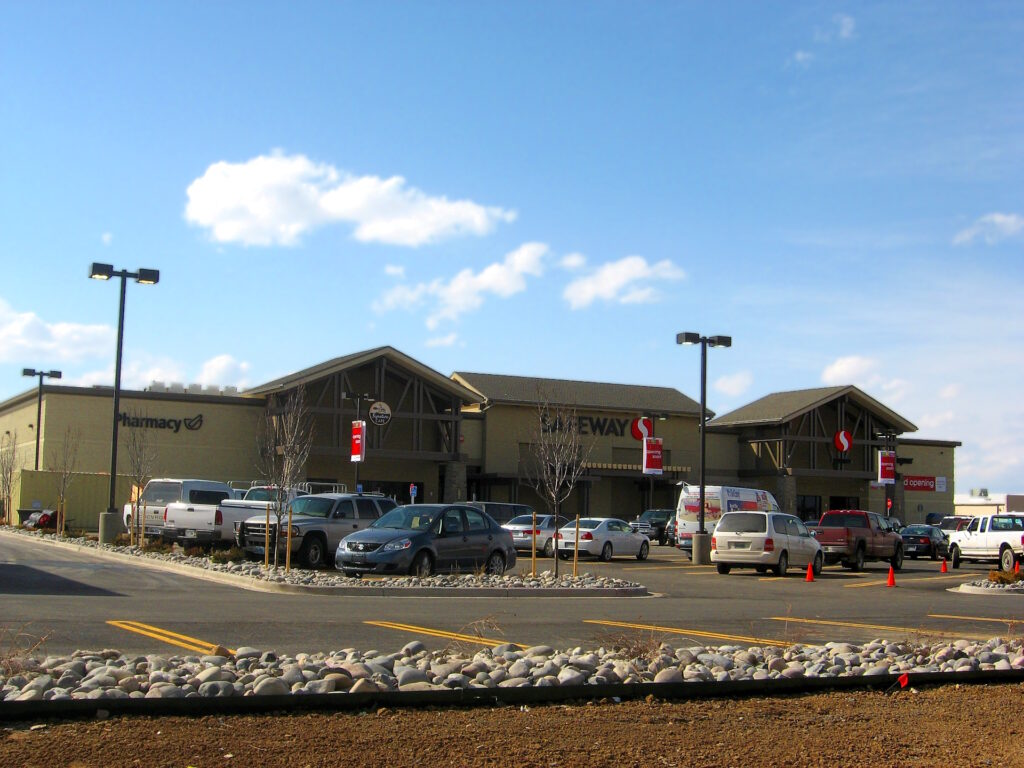 While collaborating closely with the Design & Construction Department within the Safeway Denver Division; work included site planning / feasibility services, entitlement, new store development, and expansions & interior remodel / retrofits. This included a vital role on the Denver Division's larger store development projects, including the new ground up location Lander, Wyoming #2761 Store to replace their existing location that opened in the 1950's.

Other projects completed included new locations in Rapid City, SD #3166 and the re-development of Safeway #2975 & the historic Cole Shopping Center in downtown Cheyenne, WY; along with multiple store remodel projects from 2008 thru 2014.

Construction completed: 2011

– Note this project was completed by BDG team members while working at another firm.